So, I'm geeking out a little. The past few weeks you guys have seen references to a book I was reading called Ready Player One, a debut novel by Ernest Cline. (My rave review may be read
here
, or simply by scrolling down.) So, I don't know Ernie Cline, never met him, but in honor of his book going on sale tomorrow, the theme of this week's mailbox photos is geeking out, LOL. Yes, these are all mailboxes. Finding these photos was so much fun! Say what you will, but the geeks have a great sense of humor.
Incidentally, even though I don't know uber-geek Cline, I did have some minor correspondence with him last week. He signed his email, "MTFBWYA." You do not want to know how long it took me to figure that out. Yeah, I'm totally a geek, but a different flavor geek than Mr. Cline. I'm a book geek, and I show my true colors each week on this blog, LOL.
Case in point: I totally geeked out last week because I got a personal letter (snail mail to me specifically, not a form letter) from Random House editor extraordinaire (and an awesome novelist in his own right), David Ebershoff! It was nothing important, and I rather doubt most of his correspondents are as excited as I was, but I take my thrills where I get them, okay?
I have to say that this was an awesome week for books, too! I mean, they're all pretty awesome, really. Are you ever astounded by just how many great books are out there? I am, all the time. On that note...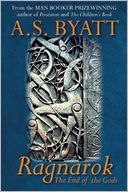 Ragnarok: The End of the Gods
by A.S. Byatt
Release date: February 7, 2012
Source: Electronic galley from publisher
This fall seems to be the season to face down all my literary fears. I've always been intimidated to read Byatt. But this one is small, and seems... Well not accessible, but, uh, shorter. Don't judge me.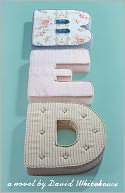 Bed
by David Whitehouse
Release date: August 2, 2011
Source: Finished hardback from publisher
This British debut novel has been on my radar since it got a rave (starred) review in PW. I finally got around to requesting a review copy, and I'm so grateful to Simon & Schuster for accomodating my request in record time. This is a
fascinating
character study and a great story! Look for my review later this week.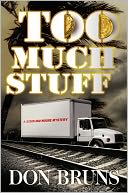 Too Much Stuff
by Don Bruns
Release date: December 12, 2011
Source: Electronic galley from publisher
Three little words: Trashy Underwater Fiction! A comic mystery featuring missing gold and scuba diving in the Florida Keys. And it's releasing the week of my birthday. What a lovely gift!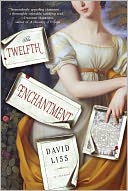 The Twelfth Enchantment
by David Liss
Release date: August 9, 2011
Source: Purchased at M is for Mystery (Because I love my local indies!)
This book is such old news already. Noneless, I did actually purchase it, read it in record time, love it, and agonize over a review last week. You can see it
here
.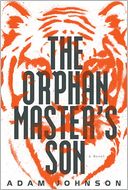 The Orphan Master's Son
by Adam Johnson
Release date: January 10, 2012
Source: Paper galley from publisher
Now, this is something very interesting, and I hadn't heard about it until it showed in the mailbox last week. For starters, Adam Johnson is local, and I see him around the San Francisco literary scene. Nice guy. The novel has an enthusiastic blurb from David Mitchell on the cover, thus assuring that I will read it. But it sounds fascinating, "Part breathless thriller, part story of innocence lost, part story of romantic love, The Orphan Master's Son is also a riveting portrait of a world heretofore hidden from view: a North Korea rife with hunger..."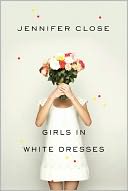 Girls in White Dresses
by Jennifer Close
Release date: August 9, 2011
Source: Electronic galley from publisher
I picked up a couple of signed galleys of this novel at BEA, but I'm so much more likely to review if I can read it on my Kindle. To date, Knopf--who are very kind in supplying whatever books I request--have been very difficult about electronic galleys. Hopefully that is changing. See, Knopf, I finally read it. Review TK. In fact, should this be this week's Humpday Giveaway? Maybe...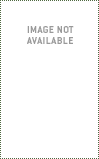 Sacre Bleu: A Comedy d'Art
by Christopher Moore
Release date: April 3, 2012
Source: Unbound MS from publisher
Okay, I don't want to hear about the 14 typos that you found in the last Chris Moore novel, because I'm one of the very last pairs on eyes that checks for such things. All I can say is that there would be even more errors if I were not doing so. Proofreading for Chris can be interesting, as recent novels have ranged from pseudo-Shakespearian English to... Abby Normal. 'Nuff said. And this one's full of fucking French (his words, not mine), with the accents. I have been looking forward to reading this for the past couple of years, because I kept hearing these tantalizing tidbits from Chris's girlfriend. She told me that this was his best novel since Lamb, and she may be right.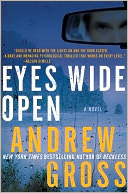 Eyes Wide Open
by Andrew Gross
Release date: July 12, 2011
Source: 2 Finished hardbacks from publisher
I'd been sort of interested in reading this novel, but it was easier to just read the millions of books already in my apartment. Now this book is in my apartment, and I will look forward to reading it in the near future. And di you notice that the nice folks at HarperCollins sent two copies? One is for you guys! Another contender for this week's giveway. (Let me know in the comments if you have a preference.)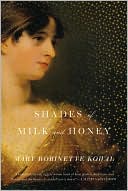 Shades of Milk and Honey
by Mary Robinette Kowal
Release date: August 3, 2011
Source: Trade paperback purchased at Borderlands Books
I was over by Borderlands Books this weekend and allowed myself to be hand-sold this novel I had not heard of before. Apparently, if I liked David Liss's latest, I will definitely like this one as well. Mostly, I just like supporting my local independent bookseller, so that I always have a lovely shop to shoot the breeze in.
Ready Player One t-shirt!
Yes, I got an extra bonus gift in the mail last week, a cool and stylish Ready Player One t-shirt from my friends at Random House. It is so very cool and awesome!
Books finished this week:
The Twelfth Enchantment by David Liss
One Day by David Nicholls
Bed by David Whitehouse
Girls in White Dresses by Jennifer Close
Currently reading:
Sacre Bleu by Christopher Moore
The Accident by Linwood Barclay
So, what awesome books have you guys been reading this week? What have you brought into the house? What do you want me to give away on Wednesday? Let me know!