If you live in San Francisco, you'll frequently hear visitors and locals quoting something Mark Twain supposedly said, "The coldest winter I ever spent is summer in San Francisco." God, did he get that right! Today is August 1st, and I've had it! I'm sick of high temps in the 50's and wind chill factors! Today's forecast? High of 61 degrees, low of 53, partly sunny, windy. Yes, I know the rest of America is burning up. Please send us some heat!
Okay, I'll try to pull myself together. So, a thankfully short list of books today, but definitely some good ones. I can't think of any lit events on the schedule this week, but I did go out to hear Christopher Moore and Ian Corson speak about their graphic novel, The Griff on Friday night. It was fun, as my friend Nicole was able to join me. And it's always nice to see Chris and his wife-like girlfriend, Charlee. And the best news is that I filmed the entire event! I'll be posting that hopefully in the next few days.
Speaking of posting video, I still haven't posted the video I shot of Boyd Morrison and April Smith on tour. It's a really nice conversation between two authors, so I shall endeavor to put that up today, 'kay? And on that note...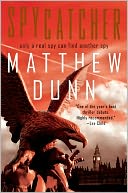 Spycatcher
by Matthew Dunn
Release date: August 9, 2011
Source: Finished hardback from publisher
You know, as many thrillers as I read, I'm not big on the espionage. Still, this book seems to be written by the real deal, a recently retired MI6 operative. People are saying good things about it, and I plan to check it out.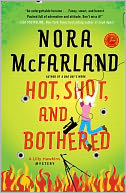 Hot, Shot, and Bothered
by Nora McFarland
Release date: August 2, 2011
Source: Finished trade paperback from publisher
Looks cute. I think there's someone in my face-to-face book group that might enjoy this one.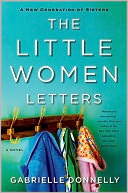 The Little Women Letters
by Gabrielle Donnelly
Release date: June 7, 2011
Source: Paper galley from publisher
Yet another novel that flings the fact that I've never read Little Women back in my face. I
will
read it one of these days. I'm also thinking face-to-face book club for this one, but if anyone's really interested in this (or the novel above) being a Humpday Giveaway, please speak up!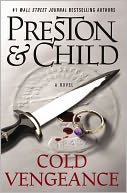 Cold Vengeance
by Douglas Preston & Lincoln Child
Release date: August 2, 2011
Source: Electronic galley from publisher
As much as I love Preston and Child, I have to admit that I sometimes get Pendergasted-out. I hadn't read a book in this series for a few years, until, feeling nostalgic, I picked up the book prior to this one, Fever Dream, a couple of weeks ago, and then read this one over the weekend. I have to admit that it's been nice to visit with these old friends. I'll try to write a review this week.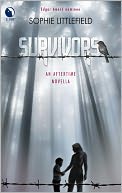 Survivors (An Aftertime Novella)
by Sophie Littlefield
Release date: July 1, 2011
Source: Kindle freebie
Yes, this is a short novella set in the harsh zombie apocalypse world of Littlefield's Aftertime series. If you've been curious to give them a try, here's an opportunity to get a taste. For a limited time, it's free on Kindle. As a big fan of the series, I'm looking forward to reading this as I wait for the final book in the Aftertime Trilogy to be released this winter.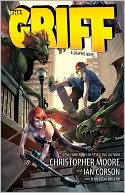 The Griff: A Graphic Novel
by Christopher Moore & Ian Corson
Release date: July 19, 2011
Source: Purchased at The Booksmith on Haight
This is the first graphic novel I've ever purchased and the first I've read. Chris Moore is always fun, but this art form is not for me. I could never figure out why anyone would want to contaminate words with pictures. (I'm not a fan of subtitled films either.) However, Chris and Ian do get bonus points for trashy underwater fiction elements!
Books finished this week:
The Night Circus by Erin Morgenstern - Believe the hype! This book is so wonderful that any review I write won't do it justice.
Cold Vengeance by Doug Preston and Lincoln Child
The Winters in Bloom by Lisa Tucker
The Griff by Christopher Moore and Ian Corson
Currently reading:
Ready Player One by Ernest Cline - I'm back to this debut novel after a few distractions last week, and I'm totally loving it! Plus, I saw this morning that it was named one of the "Best of the Month" of August by Amazon.com. It's not out 'til mid month, but look for it.
So, what are you reading? What books have you acquired this week? Can't wait to hear in the comments!