Happy Monday, readers. Are you sensing a theme to this week's Mailbox Monday post? I'm not actually in NY yet. I fly on the red-eye tonight. The next week in NY will be exhausting, but exciting! I mean, NY itself is no big deal. I'm there every other minute, or so it seems. Still, it's been three years since I last attended BEA. I'm very excited about attending my first Book Blogger Con. And this is unquestionably the best theater season we've seen in quite a few years! So, hopefully, I'll have a lot to report on, if only I can find the time.
Oh, with regard to the photo on the right:
This oversized mailbox in Times Square is actually a stamp-selling booth, one of five set up in Manhattan and the Bronx during the Christmas season of 1960.
So, there you have it.
As for books, the week got off to an interesting start with:
The Great Leader
by Jim Harrison
Release date: 10/4/2011
Source: electronic galley from publisher
Jim Harrison is another of the many, many literary oversights I'm guilty of. I hope to rectify myself by reading this fall release. The plot sounds pretty interesting.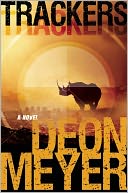 Trackers
by Deon Meyer
Release date: 9/6/2011
Source: Electronic galley from the publisher
I was supposed to review Meyer's last book, and er, um, it never happened. I would like to get around to reading this one. It has a rhino on the cover, after all. (Plus, I can read this one on my Kindle, and that makes all the difference in the world.) I'm looking forward to my introduction to this popular South African author at last.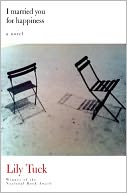 I Married You for Happiness
by Lily Tuck
Release date: 9/6/2011
Source: Electronic galley from the publisher
Literary and short are two of my favorite qualities in a book. On top of that, I'm pretty sure this got a starred review in PW. That's good enough for me.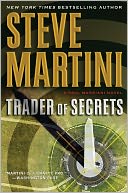 Trader of Secrets
by Steve Martini
Release date: 5/31/2011
Source: Finished hardback from publisher
Such is my life that I've made polite dinner conversation with Mr. Martini, but I've never read him. Until recently, I was very anal about starting series right from the beginning. I think I've realized that I won't live long enough to do that anymore. Recently, I've been jumping into series wherever, and trusting the author. It's worked out well. And any book with the Washington Monument on the cover automatically gets a second look.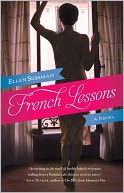 French Lessons
by Ellen Sussman
Release date: 7/5/2011
Source: Paper galley from the publisher
I have to tell you, the galley in my hands has a much cuter cover, but I guess this is the final. What were they thinking? This is the sort of book that I want to begin reading IMMEDIATELY. But I also want to save it until I'm finally going to Paris. It's an impulse I frequently have. In this case, I don't think I can wait. This Paris-set novel looks adorable. Also, the author is local to SF. Jon and I already have plans to go see her read on July 13th, the night before our annual Bastille Day dinner. It'll be a Francophile week--how perfect!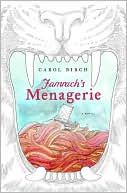 Jamrach's Menagerie
by Carol Birch
Release date: 6/14/2011
Source: Paper galley from the publisher
I was delighted to see this galley show up in my mailbox. The story seems a little odd and quirky, but I'm really intrigued by this tale of strange creatures and high seas adventure. I'm not sure I'll like it, but I'm looking forward to reading it!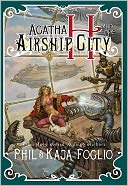 Agatha H. and the Airship City
by Phil and Kaja Foglio
Release date: 1/4/2011
Source: Electronic galley from the publisher
A YA adventure that caught my eye. Another title I'm looking forward to checking out when I need a break from heavier fare.
Books finished this week:
Skinny by Diana Spechler
A Little Bit Wicked by Kristen Chenoweth - The perfect book to lead up to a week of Broadway shows
Currently reading:
Cry of the Phoenix by J.G.
Let the Great World Spin by Collum McCann - I've been waiting to read this in NY.
In other news:
So, I attended the first preview of the new stage musical of Armisted Maupin's Tales of the City last week! I can't wait to tell you about it! I have so much to say. Alas, I simply haven't had time leading up to this trip. And obviously, I'm going to be trying to blog about BEA and BBC this week, in addition to a grueling schedule, so I have no idea when I will find time. Suffice it to say, there are the bones of a
great
musical there, but they've still got significant work to do to get it in it's final form. It was a thrill to be in the audience. Jon and I will be seeing the show at least once more before the run ends. A sort of before and after, if you will. I really will try to blog about it soon.
So, as you've gathered by now, I'll be on the road for the next couple of weeks. I'm heading to DC after NY. Blogging time will be limited, but I promise to do my best!
And now, what books have
you
acquired this week? What have
you
been reading? Please let us know in the comments!