You know, it's getting to the point that I feel having a plain old mailbox is inexcusably boring...
So, no big literary news on this end. I think the highlight of last week was going out to see an advance screening of the remake of Footloose with a bunch of friends Friday night. Not very literary, but surprisingly enjoyable! It was like being 15 again.
I think this will also be a quiet week for lit events--
until Litquake starts on Sunday with an awesome fairy picnic!
Let's hope for good weather! The following week, I've got lit events that I could attend every night--depending on my energy and stamina. Sometimes even I need an evening off. But there should be some fun stuff to report in the near future. And on that note...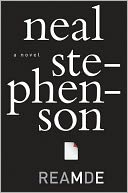 Reamde
by Neal Stephenson
Release date: September 20, 2011
Source: Finished hardback from publisher
I couldn't get past page three of Anathem, but this is
much
more up my alley. In fact, I read all 1,000+ pages in about 3 days. OMG, what a rollicking good time I had!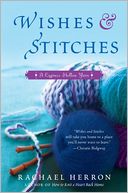 Wishes & Stitches
by Rachel Herron
Release date: October 11, 2011
Source: Finished trade paperback from publisher
This will go to a knitter in my life. Is this something you'd like to see given away on the blog?
Falling Together
by Marisa de los Santos
Release date: October 28, 2011
Source: Finished hardback from publisher
I recall de los Santo's debut novel, Love Walked In being pleasant enough. Truthfully, my expectations for this novel aren't super high, but not every novel needs to be brilliant. Some can be merely entertaining and pass the time. This will probably fit the bill when the mood strikes.
The Cat's Table
by Michael Ondaatje
Release date: October 4, 2011
Source: The Amazon Vine program
Ondaatje is another novelist that sadly I've not read before. Jon says his writing is gorgeous, but I have to admit the description of the novel's shipboard plot is what grabbed me.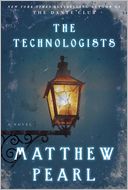 The Technologists
by Matthew Pearl
Release date: February 21, 2012
Source: The Amazon Vine program
Pearl's debut novel has been sitting on my shelf unread for many years--not through any lack of interest on my part. And each subsequent novel has caught my eye. But it looks like I'll finally read him with this forthcoming release. Like his other novels, this is a period thriller. The description of this novel makes it sound like a science thriller solved by the members of MIT's first graduating past. That just sounds delicious.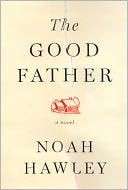 The Good Father
by Noah Hawley
Release date: March 20, 2012
Source: Electronic galley from publisher
While not an original premise (We Need To Talk About Kevin), this is always an intriguing one to me. It's about the experience of the parent of an (adult) child who commits an unimaginable crime. In this case, this eponymous father's son is caught on video attempting a political assassination. Can't wait to read this, but given that it won't be released until spring, it probably will wait a while.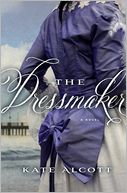 The Dressmaker
by Kate Alcott
Release date: February 21, 2012
Source: Electronic galley from publisher
There can never be too many Titanic novels. Am I right?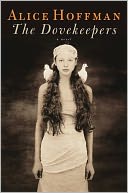 The Dovekeepers
by Alice Hoffman
Release date: October 4, 2011
Source: Electronic galley from publisher
Did anyone happen to notice that I'm trying to give away a free copy of this high-profile soon-to-be-best-seller?
I'm thinking, "no." Putting aside my own complex response to this novel, it's getting rave reviews. For this reason, I'm going to extend the deadline on last week's giveaway. Please post a comment to the linked giveaway by Wednesday, October 12th for a chance to win. I urge you to enter, as the odds are in your favor!
Books finished in the last week:
The Revisionists by Thomas Mullen
Reamde by Neal Stephenson
The Visible Man by Chuck Klosterman
The Dovekeepers by Alice Hoffman
This was a hefty reading week. I'd guess about 2,000 pages. That's certainly not unprecedented. I don't even know how unusual it is, but it feels more like an accomplishment when a single title is over 1,000 pages long. I'm not sure why that is.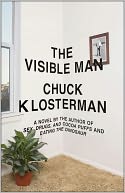 The Visible Man
by Chuck Klosterman sort of snuck up on me. It was one of the books I was
most
excited about acquiring at BEA, but the on-sale date was so far off that I put off reading it in lieu of books coming out sooner. Suddenly I noticed the other day that it goes on sale tomorrow. So, I had to fit it in over the weekend.
What an interesting novelist Mr. Klosterman is turning out to be! I haven't read his journalism or non-fiction, but
I loved his uproarious debut novel, Downtown Owl
. When I saw him at BEA, I asked if this latest would be in a similar vein. On the contrary, it's not a comic novel, but very, very interesting. I have no idea what I will write in a review...
Currently reading:
To be determined. I might just watch Terra Nova tonight, LOL.
So, what books have you guys acquired? What are you reading? Pleas let us know in the comments!