A question from a friend just reminded me that I still owe reviews on about a dozen books. Just when I t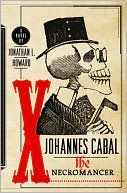 hink I'm getting ahead, I fall behind again! The next couple of weeks should prove disasterous for reading and for blogging.
I work for a graduate school IRL. One of my many jobs there entails organizing and running academic conferences. My biggest, most grueling conference of the year begins this weekend, ending with graduation next weekend. I'll be working like mad this week, and next week will be exhausting, non-stop, 16-hour days. Not a time to get a lot of reading done.
Part of my problem is that I'm not reading a single book and finishing it. I'm still working on the increasingly delightful Doomsday Key by James "Jimbo" Rollins on my Kindle. I'm also reading a galley of The Angel's Game, Carlos Ruiz Zafon's soon-to-be-published follow-up to The Shadow of the Wind. That's about 1,000 pages combined, and I don't owe a review on either title. D'oh! I just really really wanted to read them, and will surely wind up reviewing them anyway. The review's not the time consuming part.
So, my latest acquisitions from Amazon's Vine program are Johannes Cabal the Necromancer, a debut novel by Jonathan L. Howard. It's a Faustian, period, comic novel featuring the eponymous necromancer, the Devil, a charismatic vampire, and a carnival of the dead. What's not to like?


I wasn't wowed by the leftover choices. I could have picked my friend Chris Kuzeski's latest--and I probably would have--but I'm expecting a galley from the publisher. So in the end I went with Joe Finder's latest. Joe writes a reliable page-turner. The sort of novel you can read and review quickly and enjoyably. I really need to stay away from the 600-page literary fiction until I get the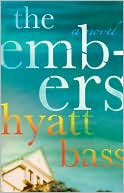 se review numbers down.

Finally, the good folks at LibraryThing are sending a copy of The Embers by Hyatt Bass. This is another debut novel. It's one of those family drama/family secrets novels that can be so compelling when well done. So far, it's gotten mixed reviews.

On the personal front, I am healing. I was so miserable last week that I flew 3,000 miles to my parents' house on the spur of the moment. Surprise! They took good care of me, and I'm feeling much better. :-)